Aliaksandr Frydman: Makei Serves His Master Even After Death
15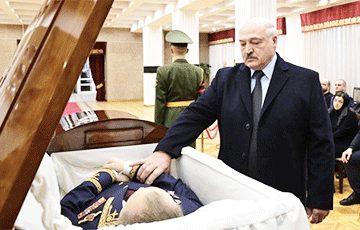 A telling story.
Political analyst Aliaksandr Frydman comments on the footage of Lukashenka Foreign Minister Uladzimir Makei's funeral in Telegram:
- Lukashenka's press office has published photos from Makei's farewell ceremony: Lukashenka walks to bid farewell. Lukashenka in the hall with flowers. Lukashenka at the coffin. Lukashenka holds the hand of the deceased.
Four photos with Lukashenka in the foreground. A telling story about the minister serving his master even after his death.