'Nick And Mike': They Kick McDonald's Out Of Belarus
4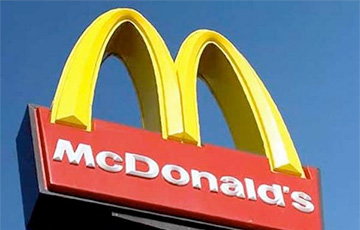 The symbolic funeral of the Belarusian economy.
With McDonald's in Belarus, everything is most likely easier than it seems. The brand itself is thrown out of the country, this is obvious, writes the Nick and Mike Telegram channel.
But then the delights of advertising "legislation" began, according to which outdoor advertising cannot be agreed quickly. Especially on what relates to historical and cultural values. At the best of times, approval could be obtained in a month, if you're lucky. Therefore, there is extra fuss with names.
McDonald's itself is considered in some way a sign of change and openness in the post-Soviet space. Now there are not even external signs of that openness.
The departure of the brand is the loudest signal about the level of economic freedom and investment attractiveness. All attempts to create an alternative with a national flavor have not been tested for strength. The point is not that you need to "cut the bun", but to create a separate fast food infrastructure, which only ends in the very hall of a particular network.
The departure of McDonald's is not about a hamburger, but about a symbolic funeral for the economy.
This may be sad, but the plan to design a North Korea from a state in the center of Europe is doomed. Especially when there is a full-fledged war raging nearby. The process of the final collapse of the USSR is taking place right now. And the junta, and after it the cigarette butt from Ligovka, are doing everything possible to speed up this process. Otherwise, we could wait another 10-15 years. Now we are talking about much shorter time periods.
Belarusians (those who want to) will definitely return home. And after them, McDonald's will return.