Businessmen Who Left Country To Be Tried In Absentia In Belarus
20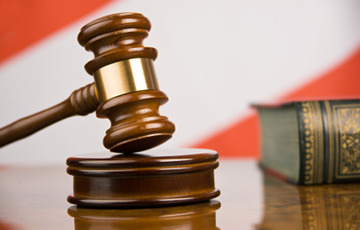 This was stated by the head of the IC Hora.
The innovation of the Belarusian legal system, trials in absentia for those who have left abroad, are expected not only by political opponents of the current government. They also threaten defendants in other criminal cases — now economic ones.
On November 29, Chairman of the Investigatory Committee Dzmitry Hora spoke about a new category of persons for special proceedings at a meeting with Aliaksandr Lukashenka.
As explained on the website of the Investigatory Committee, "special proceedings are proceedings in a criminal case against an accused who is outside the Republic of Belarus and avoids appearing in the body conducting the criminal proceedings." That is, special proceedings is actually the first step towards the trials in absentia of those who are abroad, recently legalized in Belarus.