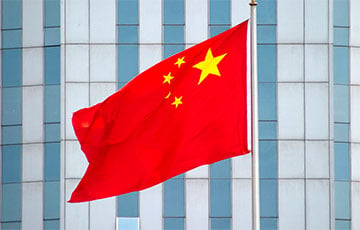 Beijing has closed ports to ships with Russian insurance.
The Eastern Express of Russian oil and coal miners, sending cargoes to Asia that Europe rejected, has encountered a new problem in China.
Chinese authorities are not yet recognizing Russian insurance certificates issued to Russian-flagged ships, Deputy Transport Minister Yury Poshivay said on Tuesday during the 4th Russian-Chinese Energy Business Forum, The Moscow Times reported.
He says the Chinese authorities' policy has become a new "challenge" for export shipments.
Russian shippers and ship owners have already faced rejection of insurance services from P&I clubs, Poshivay said. It's about insurance associations, which insure and reinsure the liability of shipping companies and together cover about 90% of the world's tonnage of ships.
"Russian sea carriers have lost access to insurance services in West Germany. The established practice shows that these services were provided by European and American companies," Poshivay (quoted by Interfax) said.
Access to the London insurance market was also lost: although Russian insurers and the state reinsurance company were not directly hit by the sanctions; Lloyd's syndicates declared Russian waters a war zone, after which Russian certificates are no longer recognized . The cost of transportation has increased significantly, the deputy head of the Ministry of Transport said.
Agreement, according to Poshivay, managed to reach with Turkey and India, while there are still problems with China, despite the fact that the "subsidiary" of the Russian Bank guarantees its obligations de facto in unlimited amount.
The authorized capital of the company has been increased to 750 billion rubles. "In fact, it is virtually unlimited," Poshivay stressed: "Guarantees can be applied to any volume of Russian oil and oil products. It takes practice to work successfully."
Another package of EU sanctions should come into force on December 5. It includes a "price ceiling" on Russian oil and a ban on insurance services for tankers carrying barrels that cost more.
At the same time, the insurance boycott will become almost total. It is joined by Britain, where the International Group of P&I Clubs (or IG P&I) is headquartered. It unites 13 largest ship insurance clubs (England, USA, Scandinavia, Japan, etc.), which insure about 90% of the world tonnage of ships.