Arestovich: Lukashenka Could Be Poisoned In Moscow
27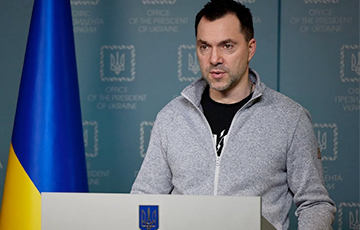 The dictator is under constant threat.
Lukashenka announced a new meeting with Vladimir Putin in Moscow, where he was most likely summoned by the head of the Kremlin.
Oleksiy Arestovich, adviser to the head of the Ukrainian President's Office, told about this on air with Russian human rights activist Mark Feygin, Channel 24.
reports.
According to Arestovich, the dictator is in constant danger of being poisoned.
"You fly to Moscow and you have no clue what kind of tea they will give you there, or what door handle you will touch. Such is the fate of people who "tried to wriggle out but failed". It would be better for him if he made an excuse that he fell ill with rheumatism, and stayed at home," Arestovich believes.