AFU Liquidate Russian Motorized Rifle Platoon Commander Turabov
6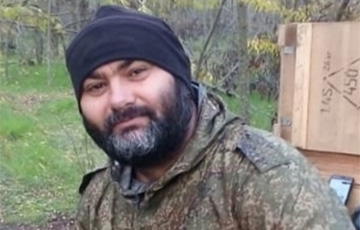 The occupant came to fight in Ukraine from the Novosibirsk region.
Junior lieutenant, commander of a motorized rifle platoon from the Chistoozerny district of the Novosibirsk region Rauf Turabov was liquidated in Ukraine.
According to Charter97.org, a message about Turabov's death appeared in the group of the local newspaper Kulundinskaya Nov on the VKontakte social network.
The death of the Russian was confirmed by the district administration.
It is reported that the 41-year-old Novosibirsk native went to war as a volunteer.
The occupant died on November 12, he was buried in the Chistoozerny district.