Lavrov Calls Makei's Death Unexpected For Everyone
16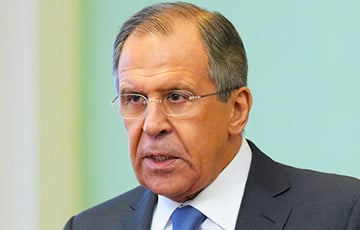 The head of the Russian Foreign Ministry did not go to the funeral.
The death of Belarusian Foreign Minister Uladzimir Makei came as a surprise to everyone, said Russian Foreign Minister Sergei Lavrov.
"A tragic reason for visiting the Embassy of the Republic of Belarus is the untimely, completely unexpected for everyone, death of Vladimir Vladimirovich Makei, Minister of Foreign Affairs, an outstanding diplomat, statesman, a true patriot of his Motherland and a great, sincere friend of our country," said Lavrov.
As Charter97.org previously reported, the head of the Russian Foreign Ministry decided not to go to Makei's funeral. Deputy Foreign Minister of the Russian Federation Andrei Rudenko was sent from Moscow to the farewell ceremony for the head of the Belarusian Foreign Ministry.