Priest Bahamolnikau Arrested For Seventh Time In A Row
6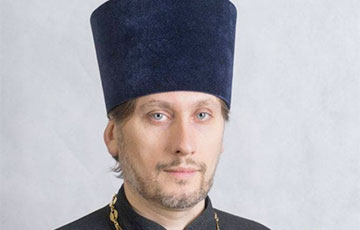 There is information that the Lukashists are killing him in the Akrestsina Street detention center.
Priest and political prisoner Uladzislau Bahamolnikau has been arrested again. The court of the Leninski district of Minsk sentenced him to 13 days of administrative arrest. This is the seventh arrest in a row.
In total, the priest will be held behind bars for 101 days, human rights activists write.
Priest Uladzislau Bahamolnikau was detained in August. He announced a hunger strike in solidarity with political prisoner Ihar Losik, and served a memorial service for Raman Bandarenka, who was killed by the Lukashists.
Earlier, the Charter97.org website wrote that the Lukashists were killing priest Uladzislau Bahamolnikau in the Akrestsin Street detention center.