ISW: Ukrainian Troops Break Through Front Near Kreminna
4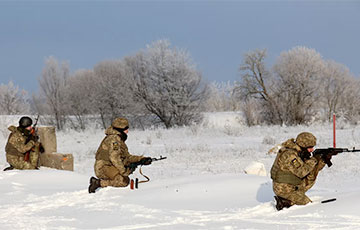 The counteroffensive intensified along the entire line in this sector.
The Armed Forces of Ukraine made local breakthroughs of the front to the southwest and northwest of Kreminna.
This was reported by the Institute for the Study of War (ISW), citing Ukrainian and Russian sources. It is indicated that this happened on December 2.
It is noted that according to a well-known Russian blogger, the Armed Forces of Ukraine advanced in the forests south of Kreminna and reached the outskirts of Chervonopopivka (about 10 km northwest of Kreminna). In addition, Ukrainian soldiers stepped up their counteroffensive along the entire front line and in the area of the Svatove-Kreminna highway.
Also, ISW analysts cite the words of the head of the Luhansk regional military administration Serhiy Haidai, that Ukrainian forces are very close to Kreminna and even visited the Kreminna substation located near the populated area.
The ISW report adds that the occupiers continued minimal advance in the Bakhmut area and carried out offensive operations in the Avdiivka-Donetsk area. To the west of Svatove, the Armed Forces of Ukraine and the invaders continued to conduct local battles over the past day.
Analysts estimate that Russian troops still pose a threat to Ukrainian energy infrastructure, despite the success of Ukrainian air defense.