Lukashists Throw European Belarus Activist Alena Lazarchyk Into Punishment Cell
3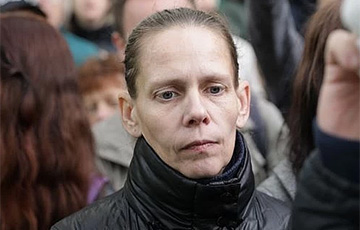 The political prisoner will be there until December 4.
Political prisoner, activist of the European Belarus civil campaign Alena Lazarchyk is in the punishment cell.
Viasna's human rights activists learned that she would stay there until December 4. It is not known exactly when Alena was placed in solitary confinement and how long she has spent there.
It is reported that the Supreme Court upheld Lazarchyk's sentence — the prosecutor filed a complaint against it, it is possible that the sentence could be toughened.
The European Belarus activist was sentenced to 8 years in prison under four articles of the Criminal Code.