Media: Ukrainian Drones Attack Russian Air Base In Saratov Region
68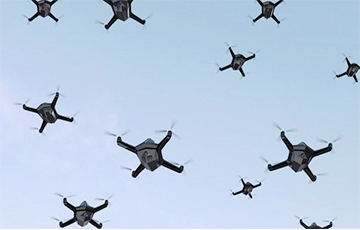 Two Tu-95 aircraft are damaged.
The Russian publication ASTRA reports on a successful attack by Ukrainian drones on a Russian airbase in Engels, Saratov Region.
Two Tu-95 aircraft are damaged. Two servicemen of the Russian Defense Ministry are wounded.
The publication's sources say the attack took place this morning, December 5. An unidentified drone fell on the runway at the Engels-1 airbase.
The other day, the Ukrainian media reported that Tu-95 aircraft flew into Ukraine exactly from the airfield in Engels.