Head Of Law Firm Told That Lukashists Fled France After Case Was Opened Against Them
10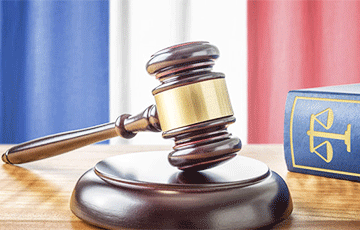 Belarusian officials got scared.
If the law enforcers had the right "legal weapon", the trial of the Russians, and in particular of the Kremlin dictator Vladimir Putin, could be "ridiculous." This may look like a lawsuit against Lukashenka.
Jason McCue, the head of the British law firm McCue Jury & Partners, who is known for participating in many high-profile cases, such as Bellingcat against Yevgeny Prigozhyn, told the Observer about this. The lawyer noted that political prisoners from Belarus hired lawyers in the case against Lukashenka.
"Therefore, we said that we would use legal cases around the world against private persons, for example, Mr Lukashenka's ministers, and whenever his minister attends some international event, a personal case will be initiated against him in that country," McCue said.
He stressed that at that time the Belarusian officials were very frightened, because when, for example, one of them visited some kind of security exhibition in France, on the same day the French law enforcement agencies opened a case and that minister had to run rapidly.
"You don't always have to file cases, sometimes you can just threaten with filing to get things done," McCue said.