Participants Of The OSCE Conference Demanded To Free Belarusian Political Prisoners
9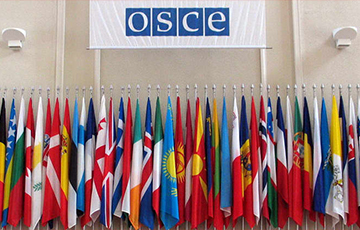 A special Declaration was adopted.
At the OSCE Parallel Civil Society Conference 2022, which took place in Łódź on the eve of the OSCE Ministerial Council Meeting, participants welcomed this year's Nobel Peace Prize winners, which were awarded to three active participants in the international platform.
The participants of the conference also demanded the immediate release of Ales Bialiatski and all other Belarusian and Russian political prisoners from custody, the Viasna Human Rights Center reports.
During the event, the situation with human rights in Belarus was separately considered. The final document was the Declaration filed to the leadership of the OSCE institutions.
The declaration is entitled "Stop the Aggression, End Impunity, Ensure Justice and Accountability, and Launch a Process to Strengthen the OSCE and Reaffirm Strong Commitment to Helsinki Principles".