Political Prisoner Aliaksandr Pleskatsevich Was Transferred From Open Type Institution To Babruisk Colony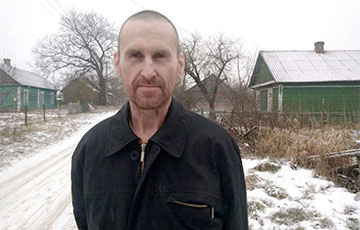 He spent 20 days in a punishment cell.
On June 16, political prisoner Aliaksandr Pleskatsevich was transferred to Mahiliou prison after 20 days in a punishment cell. It was reported that he was brought to the institution with numerous traces of beatings.
The Viasna HRC has learned that the political prisoner's punishment has been toughened: he was transferred from the open-type correctional facility to prison colony No 2.
Recall that Alexander was sentenced under Part 1 and Part 2 of Article 339 of the Criminal Code (hooliganism) for leaving inscriptions and painting houses, poles and structures in his village with white and red paint. In November, the Liakhavichy District Court held a trial in the case of " recovery of arrears of payment for housing and communal services and (or) payment for the use of residential premises" in open-type correctional facility No 43. The result is still unknown.
Support the political prisoner: Colony No 2, 213800, Belarus, Babruisk, 1 Sikorskaha Str., Aliaksandr Pleskatsevich.