Russian Dozhd TV Channel's Broadcasting License Revoked In Latvia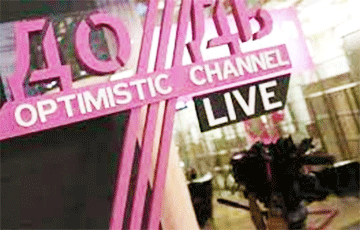 The decision was taken in view of the "state security" of the Baltic country.
The National Electronic Media Council (NEPLP) decided to revoke the Latvian license of the Russian independent Dozhd TV channel at its meeting, Delfi reports.
Head of NEPLP Ivars Āboliņš explained to news agency LETA that the decision was taken with regard to national security and public order.
Ivars Āboliņš had previously urged against politicising the issue, leaving the decision to the competent authorities.
As reported in the December 1 edition of the Here and Now programme, the host of the channel said: "E-mail us at mailto:army@tvrain.tv or write to us on our Telegram bot. <...> We hope that we have been able to help lots of servicemen, for example, with supplies and just basic amenities at the front."
According to Tikhon Dziadko, editor-in-chief of the Dozhd TV channel, this phrase gives the audience the impression that the Dozhd TV channel is engaged in helping the Russian army. "In this connection, it is important to note the following: the Dozhd TV channel was not, is not and will not be involved in helping equip the Russian army - at the front or beyond. The mailbox mailto:army@tvrain.tv was created to collect personal testimonies about the crimes of the Russian army in Ukraine and about the violations of the criminal and senseless mobilisation in the Russian Federation".
"As this phrase on air is misleading for our viewers, we have decided to remove it immediately from replays and from the broadcast recording. We apologise to our viewers," Dziadko wrote on Twitter.
Journalist Ekaterina Kotrikadze said on Friday on the Here and Now programme that Dozhd had decided to terminate its cooperation with Aleksey Korostelev, who had hosted the programme on Thursday and had spoken out in support of the Russian army.