Darja Losik's Case Submitted To Court
4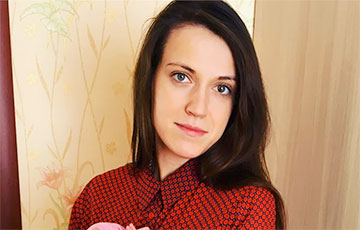 The political prisoner faces up to seven years in prison.
Darja Losik, the wife of blogger Ihar Losik, sentenced to 15 years in prison, is accused of giving an interview to Belsat TV channel, which is recognized as an "extremist formation" in Belarus. She faces up to seven years in prison.
This is how the General Prosecutor's Office commented on Darja Losik's case: "presented herself as the wife of a "political prisoner", "gave a personal negative assessment of the state bodies", "reported that her husband is illegally convicted".
We remind you that Darja Losik was detained on October 18, the family brings up a four-year-old daughter - she is now with Darja's parents.
Darja's husband Ihar Losik was tried in the "Tsikhanouski Case" and sentenced to 15 years of imprisonment in December 2021.