Head Of Minsk City Executive Committee Threatens To Cope With 'Parasites'
52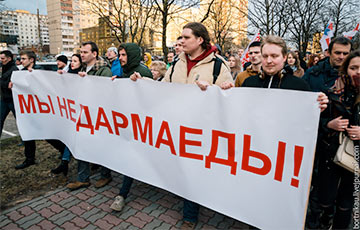 There are allegations that Minsk residents do not want to work.
According to the head of the Minsk City Executive Committee Uladzimir Kukharau, the activities of the "commissions on parasites" should be reviewed. The official stated that "they should work with people, not for reporting".
"There are over 25,000 vacancies in the capital city, but not all unemployed Minsk residents are in a hurry to find a job," Kukharau said.
Of particular concern to officials are "citizens who do not work for a long time". The Minsk City Executive Committee threatens to "get to everyone".
The Charter97.org website wrote that from December 1, officials introduced another amendment for "parasites" - those who are not involved in the economy, in their view. The innovation concerns ways that allow Belarusians to find out if they are included in the database of "dependents".