Uzbek President Publicly Humiliates Putin
15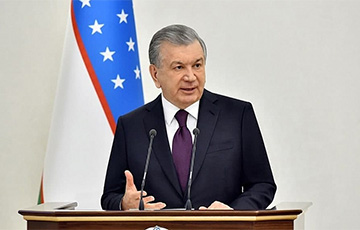 The Kremlin's influence in the post-Soviet space is rapidly collapsing.
The EEU (Eurasian Economic Union) summit started in Bishkek today, December 9, and Russian dictator Vladimir Putin has already arrived.
The event has been defiantly ignored by Uzbek leader Shavkat Mirziyoyev.
Russian blogger, military and political commentator Anatoly Nesmiyan (El Murid) drew attention to it on Telegram.
Formally, Uzbekistan is not a member of the EEU, but only an observer, so Mirziyoyev's demarche has not turned into a major diplomatic scandal.
However, the president's action is quite eloquent, especially amid rumours of the Kremlin's attempts to draw Uzbekistan into the "gas union".
"It is made clear unofficially: Mirziyoyev's refusal to attend the summit is demonstrative in nature and related to his disagreement with Russia's aggressive foreign policy and unleashing of armed conflicts," said El Murid.
In general, said the blogger, the fate of the EAEC has been put in question. There is no point in an organization with only 200 million consumers with extremely low creditworthiness.
Merziev's demarche is another confirmation of Putin's loss of influence in the post-Soviet space as a result of his aggressive foreign policy.