Ukrainian Army Doctor Shows Pitiful Contents Of RF Military First Aid Kit
3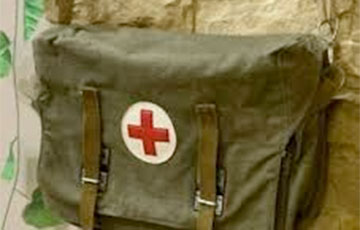 It contains only three items, including a piece of paper with instructions.
A Ukrainian army doctor has shown the contents of the first aid kit of a murdered Russian mobilized man.
According to Censor.net, the Ukrainian soldier stressed that this first-aid kit was ordered by the Russian Ministry of Defense in 2022.
There are only three items in the first aid kit - a bandage, a tourniquet and instructions on how to provide first aid on the battlefield.