'Ambulance Do Not Take People In Minsk, Even With 90 Saturation'
28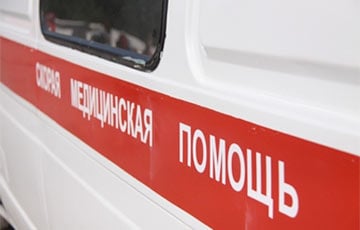 A Belarusian told how her family ended up in "covid hell".
A subscriber of the Telegram channel COVID-19 BY told a shocking story about how the whole family fell ill with coronavirus:
- Getting sick with covid is not only lying down with a temperature without taste and smell, suffering from diarrhea ... 30-50% of the lungs are left and you just burn out slowly. Irreversible processes begin to occur in the body, when immune cells devour themselves, as was the case with my husband.
At the same time, the ambulance does not take people in Minsk, even with the saturation of 90, because there is nowhere to put people, all the hospitals are overcrowded.
When life depends on a doctor, where at a consilium in the region they decide whom to give an injection that will definitely help. What is this injection? My husband does not know, he had no time for that, they were already preparing him for resuscitation. But, as it turned out, many have heard about it.
And when a loved one lies nearby in the hospital and you can't help him in any way ... You wouldn't listen to a flock of independent doctors, "anti-vaxxers", but do everything so that your relatives were healthy. There is only one way out - vaccination.
Most likely, our daughter brought the virus to us from the kindergarten, she had a temperature first, but not high. I also invited my dad to visit, but he endured it easier ... At the same time, my husband's uncle fell ill. My mother-in-law went to see him (they live nearby), she herself became infected, passed the virus to her husband, and ended up in the hospital ...
Yes, at first I was at home with a temperature of 37, and then for a week it was up to 39, and there was no one to leave the child with. But my temperature dropped a little, but my husband's fever did not respond to any drugs. My husband was in hospital with his father and his own uncle, who both died with a difference of one day, they were buried on the same day.
Don't have thy cloak to make when it begins to rain. But the covid tail is a continuation of the horror: the saturation of my husband is still low 92-94, heart, pressure, depression ...
It's hell, there's no other way to call it.