Mikalai Statkevich Could Have Been Infected With Coronavirus
1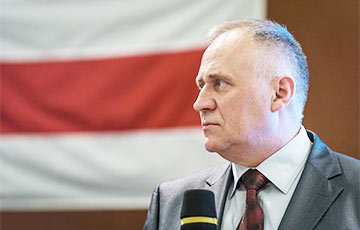 The leader of the Belarusian opposition has had a fever for the second week.
One of the leaders of the Belarusian opposition, political prisoner Mikalai Statkevich, may be sick with coronavirus.
Marina Adamovich, the politician's wife, reported it.
"Mikalai Statkevich has been sick for the second week. He has a fever. This could be Covid.
And 'bedrest' in the pre-trial detention center, for some reason, is assigned from 9 AM to 8 PM. Super-logical," wrote Marina Adamovich.
Recall that on December 14, the Gomel Regional Court delivered an unlawful verdict in the Tsikhanovsky case. Mikalai Statkevich was sentenced to 14 years in a special regime colony.
You can support the political prisoner at: Mikalai Statkevich, 1A Knizhnaya str., SIZO-3, Gomel, 246003, Republic of Belarus.