Minsk Doctor: Babies Who Are Just A Few Days Old Also Come With Omicron
7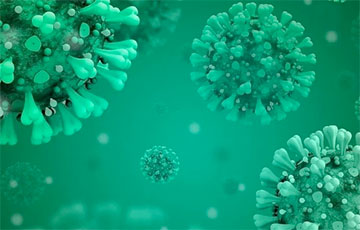 Children are getting sick, even with good immunity.
More young people and children are getting sick during the present coronavirus outbreak. Even newborns are among patients.
It is according to Galina Lapitskaya, the Deputy Chief Physician for Medical Expertise and Rehabilitation of the Children's Infectious Diseases Clinical Hospital, Minsk-Novosti writes.
Today, Omicron has replaced not only other strains of coronavirus in Belarus but also other seasonal viruses. Omicron's clinical signs are the same as in ARVI, which allows doctors to make a clinical diagnosis immediately, without wasting time and resources on a diagnosis.
"Children are getting sick, even with good immunity, because the child's body has not yet encountered this strain. Infants who were only a few days old were also admitted to our hospital with a confirmed Omicron," Lapitskaya told.
The speaker stressed that one of the goals of the vaccination campaign is to prevent the severe course of the infection, to form a sufficient level of herd protection. It will not be possible to achieve herd immunity of 80-90% without vaccinating children, the specialist clarified.
"It is also important to prevent the occurrence of such a rare child sequela as a rather difficult multisystem inflammatory syndrome. Vaccination helps prevent its development, she noted. "Another important task is to create the effect of a cocoon because there are a lot of baby kids in many families who can't be subjects for vaccination. It is necessary to form a vaccinated adults environment for them. It is also applicable for families with the elderly, and vaccination is prohibited for them due to severe associated illnesses.