Colonel-General Leonid Ivashov: 76% Of Retired Officers Supported My Statement
94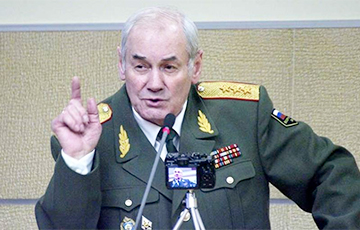 The Russian general opposed the war with Ukraine and called on Putin to resign.
Retired Russian Colonel-General Leonid Ivashov declaimed against Russia's war with Ukraine. The officer, known for his pro-Soviet and patriotic views, made his statement as the Chairman of the All-Russian Officers' Meeting.
He assessed the risks and consequences of a military invasion, blamed the escalation on President Putin and demanded his resignation on the air of the Echo of Moscow.
- This is an anti-war statement. 76% of our respondents, our colleagues from Russia supported it unequivocally. Some of them asked to soften something, and some, on the contrary, to tighten it, not only to resign, but also to bring to justice, and so on. This version was signed and I signed as well.
Recall that the Chairman of the All-Russian Officers' Assembly, Colonel-General Leonid Ivashov, addressed the Russian military and Putin:
- We, the officers of Russia, demand from the President of the Russian Federation to abandon the criminal policy of provoking a war in which the Russian Federation will be alone against the combined forces of the West, and we demand to create conditions for the implementation of Art. 3 of the Constitution of the Russian Federation and to resign.
We appeal to all military retirees and citizens of Russia with a recommendation to be vigilant, organized, support the demands of the Council of the All-Russian Officers' Assembly, actively oppose propaganda that is unleashing a war, and prevent an internal civil conflict with the use of military force.