Wikipedia Promoter Mark Bershtein Arrested For 15 Days
4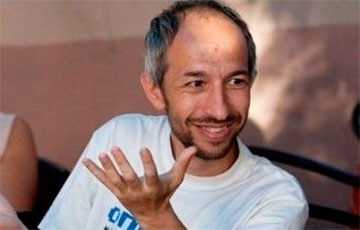 A Belarusian activist was detained for telling the truth about the war in Ukraine.
Well-known activist and popularizer of Wikipedia Mark Bernstein, who is included in the list of "50 best authors of the segment in Russian", was given 15 days of arrest, according to the Viasna human rights center.
Officially — for disobedience, but pro-government Telegram channels claimed that is for the "fake news" about the war in Ukraine.
Mark Bershtein was detained on the afternoon of March 11. The video of the detention was published by pro-government Telegram channels associated with the security forces. A photograph of Bernstein was also published there with the caption: "This person is distributing fake anti-Russian materials."
The day before, one of the Russian propagandistic Telegram channels published Mark's personal details and accused him of violating the new Russian "law on fakes" by editing Wikipedia articles about Russia's attack on Ukraine.
On the afternoon of March 12, human rights activists learned that Mark had been sentenced to 15 days of arrest under Article 24.3 of the Code of Administrative Offenses (disobedience to police officers).