Who Is Belarusian Volunteer Yanki Famous For His Image Of Mustached Hussar?
7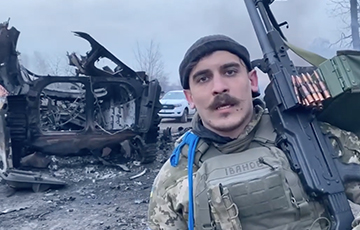 Wounded at the 2020 protests, defended the airport in Boryspil and liberated villages in Kyiv region.
You must have seen this Belarusian volunteer with a hussar mustache - the videos with him have appeared in many social networks. His call sign is "Yanki", his real name is Ihar. Before the war he used to work as a personal security guard and practice jiu-jitsu.
"Nasha Niva" has interviewed the guy.
"Used to be a football player, then started doing martial arts."
Ihar is from Minsk, graduated from college. He came to Ukraine at the end of September 2020, after the security forces became interested in him as a participant in the Belarusian protests.
"From the very first days I was with free Belarusians. I was hurt by a stun grenade, my leg was injured. At first nobody cared, then they started looking for people. That's how they came after me - they came to search my parents' house, but I didn't live there at all, I'm just registered there. After that I left," the guy says.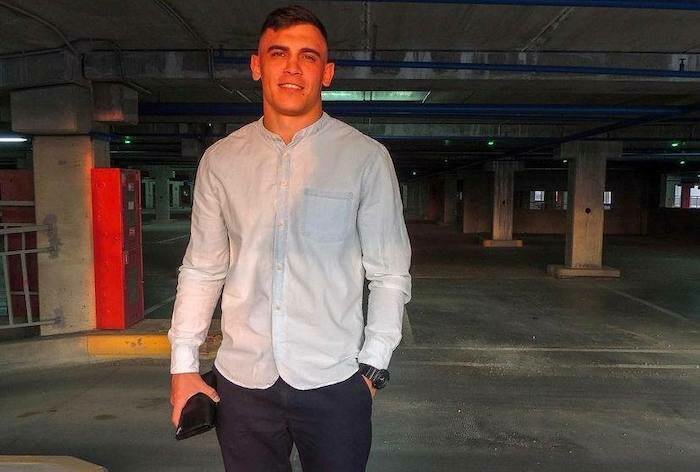 He worked as a sales manager in the Apple shop in Minsk. During the last year he worked in the private security service in Ukraine.
Ihar is an athlete.
"At first I was a football player, but at the age of 15 I got an injury that was incompatible with the sport. Then I started practicing martial arts, as I could not just sit at home, I did a little bit of everything. When I moved to Kyiv, my best friend brought me to the class of jiu-jitsu, I liked it, I started training and competing. I represented the Raketa Kyivskaya club, also known as ATOS".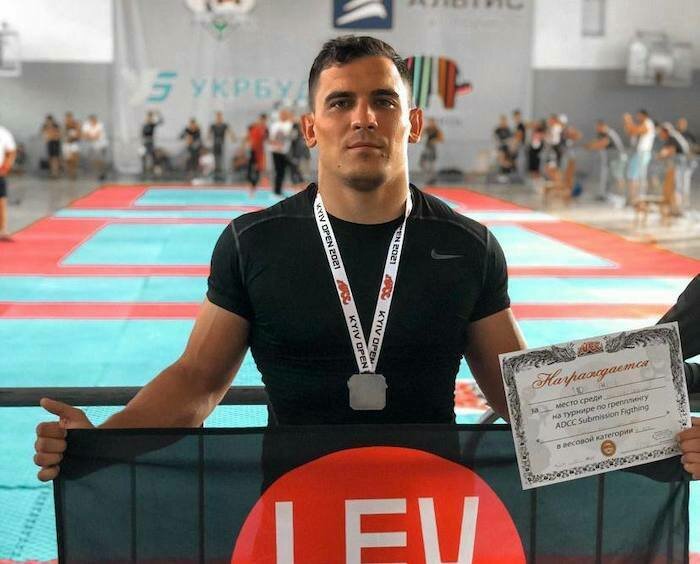 "Russian soldiers are dressed like beggars, only paratroopers look fine".
Yanki explains how he made the decision to go to war.
"The talks about the war started six months after I moved in. From then on I started wondering whether I would go to war or not. Within a year this country had become my second home, the Ukrainians had given me a shoulder to lean on in a difficult time. The enemy had come to my second home, and I believed I should help my brothers.
As soon as the first bombardment started at 5am, in half an hour I was already leaving my house with my things.
I was easily recruited as a volunteer because I joined my acquaintances, everyone knew me.
Ihar is fighting alongside Ukrainians.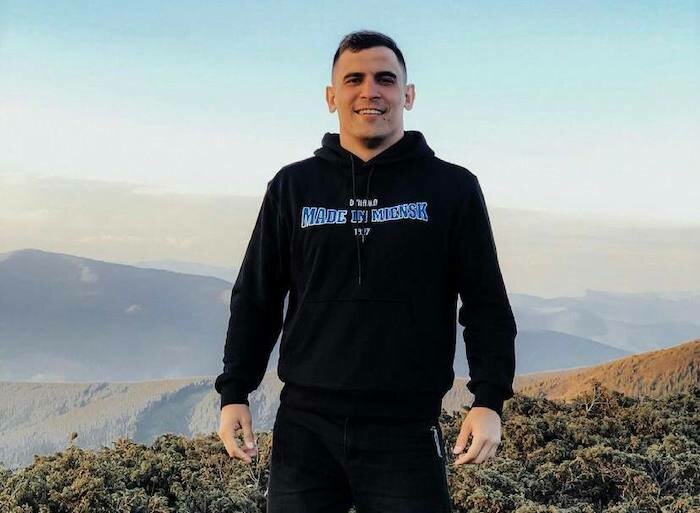 He was not recruited as a contract soldier. When the war is over, he says, he will put his weapon in a locker far away.
"I'm not a military man, I've never served, and I don't like war in principle. If anyone thinks I enjoy it, I don't. I want to live a regular life."
You can see that Yanki behaves like a hussar in the videos that are online. Is this some kind of an image?
"All these videos came out spontaneously," the guy explains. "And about the moustache - I grew it long ago. Then I shaved it, then grew it back".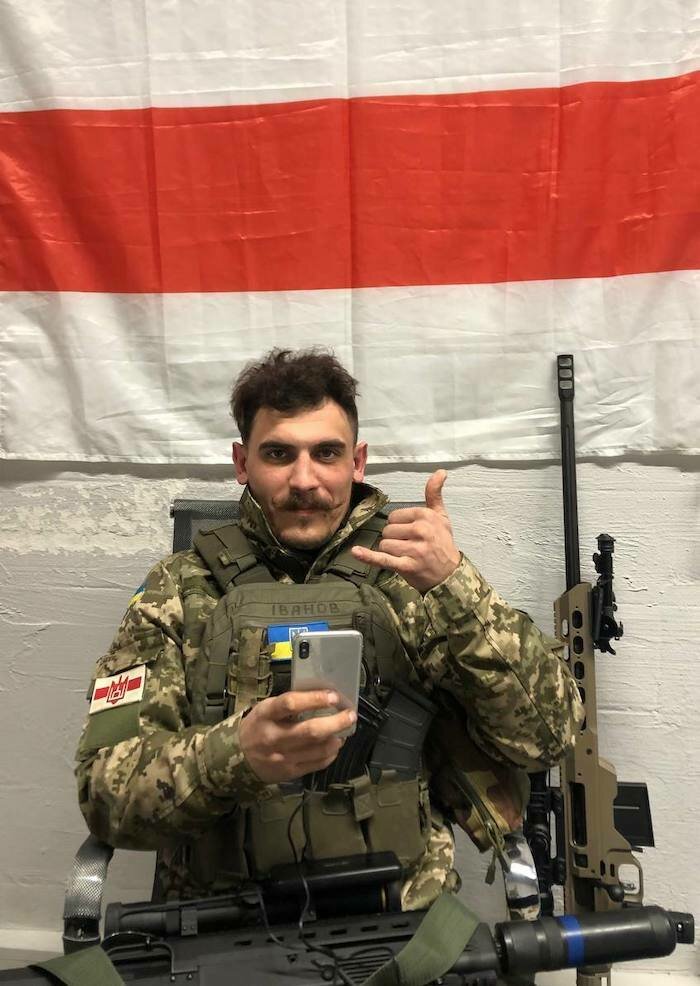 The Belarusian encountered the Russians at the front. "Dressed like beggars," he characterizes them briefly.
"Ammunition, clothes - as if they were collected a year and a half ago. It seems to me that everything that is written off was put on them and they were told: go and fight.
There are paratroopers - they are well dressed, they have new AKs, good machine guns. The airborne troops drive the latest APCs," Ihar shares his observations.
"I'm not going to surrender."
Yanki defended the airport in Boryspil, liberated villages in Kyiv region.
"Nothing can be good at the front, I'll tell you that. The hardest thing in the service is to lose acquaintances and friends. I've lost ten people close to me."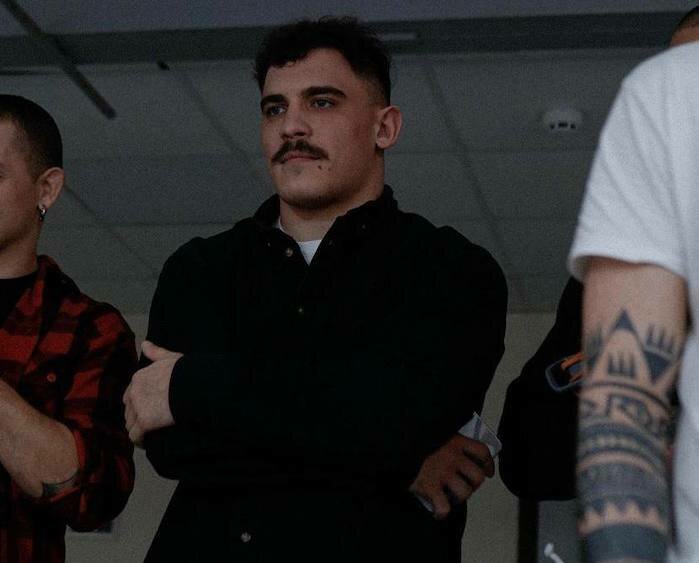 - Aren't you afraid of being taken prisoner and being recognized?
- I'm not going to surrender. I always have a grenade with me. And I'd rather die free.
The fighter has never seen the Belarusians, who were fighting against Ukraine, in person.
"But according to the information they gave me, the Alfa group was defeated near Hostomel. I don't know if this is true or not."
- What would you say to those officers who serve in the Belarusian army now?
- What can I tell them? You guys better not come here, no matter whose orders it is.