Large Fire Breaks Out In Russia's Belgorod
14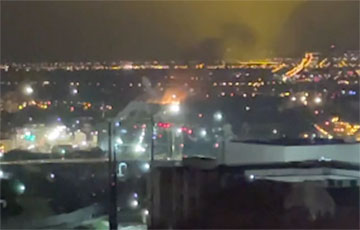 The city authorities have given a strange explanation for it.
A large fire broke out in Belgorod, Russian Federation, allegedly because of "ignition of the bed of rushes". Fire services are working at the scene. There is no information about possible casualties as a result of the accident.
This was reported by RBC-Ukraine with reference to a statement made by the city mayor Anton Ivanov.
"A bed of rushes caught fire in Industrialnaya Street near the railway depot," he wrote in his Telegram.
He also assured that the situation was under control and urged "not to worry".
According to the Russian Emergencies Ministry, the fire broke out in the area near Savino. The total area of the fire is about 150 square metres.
Meanwhile, local blogs are posting on the net the videos of the fire in Belgorod.
We remind you that earlier the railway bed was damaged in the Russian town of Belgorod in Shchebekinsky district.
We also wrote that on April 14, the governor of Russia's Belgorod Region accused Ukraine of allegedly shelling Russian territory. According to him, the village of Zhuravlyovka came under "shelling".