Russian Missiles Launched From Belarus Nearly Caused Nuclear Catastrophe
22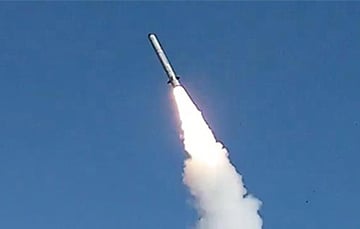 Three missiles flew in close proximity to the South Ukrainian nuclear power plant.
On April 16, Russia launched three cruise missiles over the South Ukraine nuclear power plant. They were probably launched from the territory of Belarus in the direction of Mykolayiv, the press service said.
The video captures the moment the missile flew over the plant.
"The threat of hitting the nuclear reactor with possible consequences - a nuclear catastrophe - was high," Ukraine's Energoatom reports.