Prices For Communal Services May Rise Sharply In Belarus
29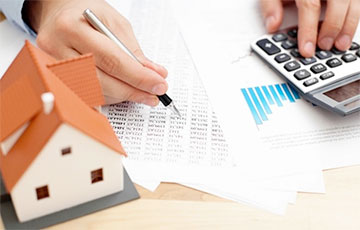 The authorities want to include another service in the utility bills.
In Belarus, they are considering including video surveillance in the number of utility services. This was stated by First Deputy Minister of Communications and Informatization Pavel Tkach at a press conference on May 11, reports zerkalo.io.
- It provides some public safety, perhaps, to keep an eye on the car in the car park, on the children playing in the yard. Even if necessary, to provide other types of services, and if you connect more video analytics system, up to being able to monitor whether the house is cleaned in time, or repairs, and so on," said Tkach.
According to the speaker, now they are actively working on the issue to include the payment for video surveillance services into the utility bills.
- Let's say, to put a camera at the entrance to the house, which will be like a public service for all the tenants: you can always see who is coming in and who is going out, - he said.
According to him, Beltelecom is developing video surveillance service. Last year, about 33 thousand cameras were connected. This year, there are already 77 thousand surveillance cameras in the system.