Grocery Inflation In Belarus Approaches 20% Milestone
4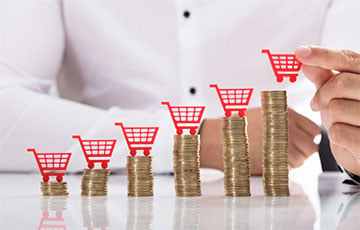 Food and non-food prices continue to rise.
Annual inflation accelerated to 16.8% per annum in April, zerkalo.io reports with reference to Belstat. At the same time, prices for products in annual terms increased by 19%, and for non-food products — by 18.6%.
Monthly inflation in April was 1.6%. Prices for food rose most noticeably last month — by 3.9%. Non-food products increased in price by 0.7% in April, while paid services, according to official statistics, fell in price by 1.3%.
Since the beginning of this year, inflation has amounted to 11.1%.