"The Time to Come When We Defend Belarus and Help Bring Down Your Mustached Comrade"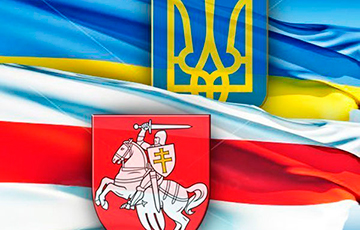 Ukrainian football agent turned to Belarusians.
Ukrainian football agent Oleksandr Pankov, representing the interests of Artem Milevski and other players, told in an interview with the Chestnok channel about his attitude towards the Belarusians in the background of the Russian military invasion of Ukraine, reports Tribuna.
- You've been to Belarus many times. How is it like to realize that missiles are flying from that country to Ukraine?
- I would like to use your platform and say: guys, Belarusians, please do not do this (do not enter the war on the side of Russia - editorial note), do not come to us, do not die, do not do it. It is not worth it.
We have neither fascism, nor neo-Nazism - nothing. We do not need liberation or denazification. We love our country; we want to live in peace, so please, if you are forced, I am sure there are opportunities to surrender - to stay alive - do not die for anyone or anything. This war must not rise to the level of two brotherly peoples.
A lot of Belarusians are fighting [for Ukraine], a lot of volunteers. I've recently watched the program about Minsk Dinamo fans. They are great; I smiled at their reaction to the whole situation.
Respect to all Belarusians who defend Ukraine. I am sure that the time will come when Ukraine also defends Belarus, helps bring down your mustached comrade," Pankov said.