Military Expert Names Two Factors that Bring Ukraine's Victory in War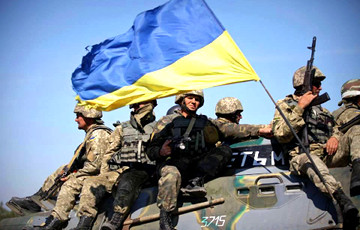 Everything will depend on the actions of the Ukrainian army.
It is too early to set a timeline when the Ukrainian military can oust the Russian occupiers from the territory of Ukraine. However, there are two factors that will determine how quickly this date will come. Razumkov Centre director of military programmes Mykola Sungurovsky told Obozrevatel in an interview.
"In my opinion, everything will depend on how successful the conscription campaign will run in Russia. It will not be very successful I assume. We will get weapons to the troops on the frontline. These are the major factors this date depends on," says Sungurovsky.
According to him, everything will depend on the plans and actions of the Ukrainian army. There may also be a number of circumstances that will add uncertainty to the situation.
"Next, everything depends on the plans of the General Staff, how they will plan their actions, in which directions they redeploy forces and all that. There are so many factors adding to the uncertainty," the director of military programmes at the Razumkov Centre said.