New Criminal Case Against Stsiapan Putsila And Yan Rudzik Opened In Belarus
6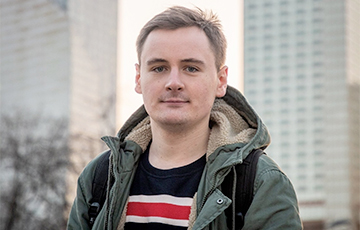 What are the charges against the creator of NEXTA?
A new criminal case has been filed against the creator of NEXTA resource Stsiapan Putsila and one of the project participants Yan Rudzik in Belarus. They are charged with "organization and management of a terrorist organization" (Part 1 of Article 290-5 of the Criminal Code). This is reported by BelTA, citing the Investigative Committee of Belarus.
We remind that NEXTA resource, as well as NEXTA Live and LUXTA were recognized in Belarus first as an extremist formation and then as a terrorist organization. Its activities have been banned in Belarus since April 2022.
Previously, several criminal cases have already been initiated against Stsiapan Putsila in Belarus. Back in 2020, he was charged with "committing deliberate acts aimed at inciting social hatred on the grounds of professional affiliation" (Part 3, Article 130 of the Criminal Code), as well as "organizing mass riots" (Article 293 of the Criminal Code) and "organization of group activities, grossly violating public order" (Article 342).
The Belarusian Prosecutor's Office appealed to its colleagues in Poland to extradite Stsiapan Putsila. However, they received a refusal.