Poland Proposes To Redirect Ukrainian Grain Exports Through Its Territory
9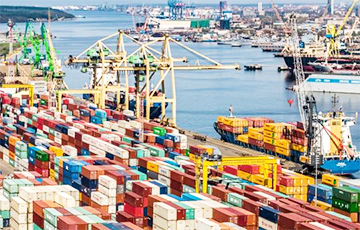 Polish ports on the Baltic Sea are ready for it.
Poland's agriculture minister said Ukrainian grain exports could be rerouted through Poland as long as Russia does not allow their exports through Black Sea ports, the Voice of America reported.
Henryk Kowalczyk, who is also deputy prime minister, said this in Warsaw in the presence of US Secretary of Agriculture Tom Vilsack, Ukrainian Minister of Agriculture and the head of the EU Commission on Agriculture.
Ukrainian grain exports have been disrupted, which could exacerbate problems of food shortages, hunger and inflation around the world.
Vilsack condemned Russia's theft of Ukrainian grain and its use of hunger as a tool of war. He said the US would do everything possible to prevent Russia from profiting from the theft.
Kowalczyk said that Polish ports on the Baltic Sea were ready to be used for transporting Ukrainian grain to other countries.
We remind you that the US publication The Wall Street Journal wrote that the USA was ready to suspend sanctions against Belarusian potash in exchange for Belarus's consent to transit Ukrainian grain to Klaipeda.
Lifting sanctions on potash supplies would give the criminal regime in Minsk a source of currency at a time when GDP fell by about 5% in March and April against 2021 levels under the impact of sanctions and the loss of the Ukrainian market. The lifting of sanctions also represents a moral issue for Western countries. The human rights situation in Belarus has not improved, the fascisation of the regime continues, and Belarus has made its territory available for aggression against Ukraine. The question remains: what about the release of Belarusian political prisoners?