Occupiers By Tanks Fled From AFU Near Kharkiv, But They Were "Caught Up"
1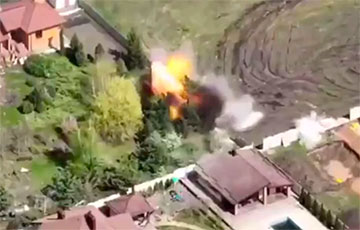 Strong drone footage.
Russian troops suffer huge losses in combat with the Armed Forces of Ukraine, especially the enemy armours are under the impact.
The drone footage by the Armed Forces of Ukraine shows chasing Russian occupiers in the streets of a village near Kharkiv. However, at the finish line, the enemy still met the fire of Ukrainian soldiers, UNIAN reports.
They say online that the battle took place in the village of Tsirkuny, liberated from the Russian Armed Forces a few weeks ago.
Documented, in particular, the deployment of Russian military vehicles in private territories of local residents.
As a result of a shell hit, the tank of the occupiers detonated and exploded. A wood line was damaged by impact fire.