Naftan Is Falling Apart Right Before Our Eyes
1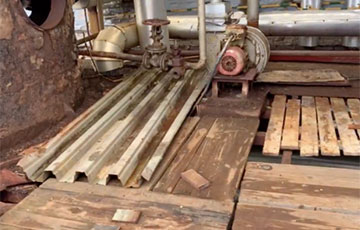 The equipment and facilities have exhausted their lifespan.
The equipment is slowly rotting and turning into scrap metal at one of the two Belarusian oil refineries Naftan, reports the Belarus Beyond the Ring Road telegram channel.
Dewaxing unit No.2 was commissioned back in 1972. The video shows the state of the site with raw material tanks of the filtration unit. It is in operation and as it should be by regulations, it has to be serviced by operational staff. Over the years, the equipment and facilities have become pretty worn out and have exhausted their life span, and many of the units need not just repair but replacement.
The only remaining issue is personnel safety, but the "experienced managers" are not concerned about it.