Russian Reconnaissance Fails near Izyum
2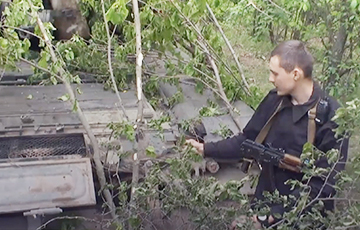 The occupants retreated with losses.
Two civilians were injured as a result of enemy shelling in Kharkiv over the past 24 hours, the head of the OVA, Oleh Sinegubov, said.
"Yesterday, the Kyiv district was shelled from multiple rocket launchers. This morning the Russian occupants hit in the area of Pavlov Polye, a shell fell near a public transport stop. One person was injured by the blast. During the day as a whole in Kharkiv - two people were wounded," he wrote in his Telegram.
He says the Russian Armed Forces also continue shelling settlements in the region, there are also wounded civilians.
"In the past 24 hours, Tsirkuny was shelled, two people were wounded. In Pervomayskoye - one person is wounded. A civilian was injured by the shelling of Balakleya. Overnight, the occupants came under fire in the Chuguiv district, with private houses, a shop and a café being occupied as a result of the shelling. Fortunately, no one was injured," Synegubov wrote.
He adds that in the Izyum area, the enemy tried to conduct a reconnaissance battle in certain areas but suffered losses and retreated.