Elusive Trucker From Babruisk Managed To "Insult" Lukashenka And His Officials 54 Times
18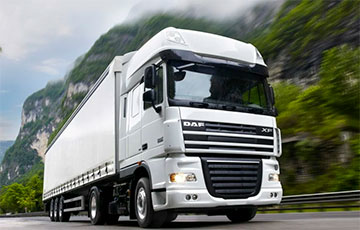 He was writing the posts in different parts of Belarus and in other countries.
The criminal investigation into the case of a 46-year-old native of Babruisk, accused of "publicly insulting the authorities," has been completed in Minsk, reports zerkalo.io with reference to the Investigative Committee.
According to investigators, the elusive trucker left "offensive comments" on the Internet in the address of government officials. In doing so, he used several mobile phones and a tablet with SIM cards from various mobile phone operators, including Russia and Poland. He was writing the posts from various locations in Belarus and other countries, constantly changing his nicknames, which made it difficult to identify him and detain him.
All in all, 54 episodes of "criminal activity" were recorded. 39 people were recognized as "victims" in the criminal case. The man hasn't been previously convicted and worked as a truck driver in a Russian transport company.
The actions of the native of Babruisk were qualified under several articles of the Criminal Code, including "insulting Lukashenka".