NYT: AFU Traps and Destroys Over 400 Russian Soldiers at Seversky Donets Crossing
9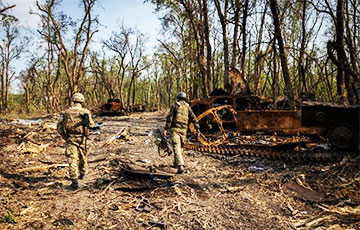 New details of a tactically brilliant operation have been revealed.
The Ukrainian military eliminated more than 400 Russian soldiers in a few days at the Seversky Donets crossing, The New York Times (translated by UNIAN) reports.
The Ukrainian fighters told this in a commentary to the NYT journalists. The occupants' crossing of the river in early May was one of the deadliest battles for Putin's army.
The journalists also learned some details of the devastating operation for the Russians. On May 8, the AFU allowed a large part of the enemy forces to cross to the southern bank of the river and then attacked them.
The fighters then blew up the pontoon bridges. The escape routes were cut off. Many Russians tried to escape by crossing the Seversky Donets in the opposite direction.