Russian Tank Played Hide-And-Seek With AFU Fighters Who Appeared Crafty
3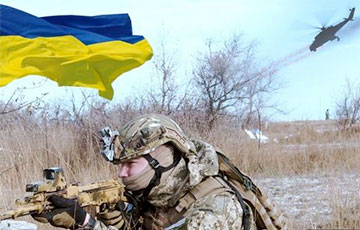 Ukrainian defenders arranged a safari on enemy vehicles.
The Ukrainian military noticed the movement of enemy vehicles. The occupiers tried to cover but unsuccessfully. The fighters of the Armed Forces of Ukraine immediately hit the enemy position and professionally got them, according to Anton Herashchenko, adviser to the head of the Ministry of Internal Affairs of Ukraine.
"The first shot was a clear hit. Then the second one, because we saw that the crew members were starting to leave the armour. In a moment, a second tank appeared, and we targeted it," Dmytro, a soldier of the Armed Forces of Ukraine, said.
"There is nothing to be afraid of in the army. They are afraid of us. We have something that we want to protect. We are defending our homeland, and they came to us as unpleasant guests," the military man with the call sign "Babai'' said.