Powerful FH70 Howitzers Destroy Enemy on the Front Line
3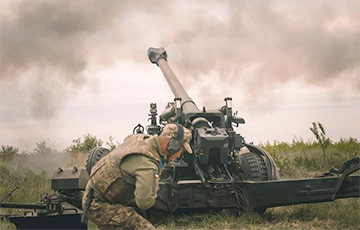 Photo fact.
The FH70 self-propelled 155-mm howitzers are already destroying the enemy at the frontline, Glavred reports, citing the AFU General Staff.
Thanks to a semi-automatic shell loader, a trained crew can fire up to six rounds per minute, virtually every 10 seconds.
The FH70 has its own 1,700 cc Volkswagen engine that powers the cannon's hydraulics when the cannon is put into firing or retracted. In addition, this engine allows the FH70 to travel independently without a tractor for a range of up to 20 km at low speed. In other words, the FH70 is a trailed but still self-propelled howitzer.