Ukrainian Defence Intelligence: 'Interesting Situation" In Belarus
7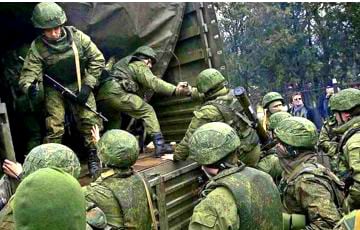 The Russians can train sabotage and reconnaissance groups on the territory of the country.
Belarusian troops can attack Ukraine only as part of a Russian-Belarusian group.
Vadym Skibitsky, the representative of the Defence Intelligence of the Ministry of Defence of Ukraine, told about it, according to 24tv.ua. He noted that Belarus had an 'interesting situation'.
"If we make an assessment of the activities that the Armed Forces of Belarus are carrying out today, we get a very interesting situation. The armed forces of the republic began active operational and combat training immediately after the Russian troops were withdrawn from the territory of Belarus," Skibitsky explained.
Belarusians have significantly increased their presence near the Ukrainian borders: now there are 7 battalions on a rotational basis. The Ukrainian Defence Intelligence says that even the documents of the Union State determine their actions along the perimeter of their own borders.
However, Russian troops still remain in Belarus, it is primarily about military aviation. Aircraft Su-34 and Su-30 constantly strike in the northern regions of Ukraine. There was also one division of the Iskander missile systems and air defence.
Intelligence officials claim that Russian troops are participating in the training of the Belarusian army. We are talking mainly about the Belarusian special forces.
"They are training to use these special forces from the territory of Belarus against Ukraine. Accordingly, they are studying the area of possible hostilities," Skibitsky said.
There is a threat that they are training subversion and reconnaissance groups. So far, we do not observe any creation of a main attack force. At the same time, the Ukrainian Defence Intelligence says that the Russians left Belarus in March and were transferred to the east of Ukraine, so they may return but this takes time.