Yevhen Mahda: Lukashenka's Two Options: Simulating Intense Love For Russia Or Packing His Bags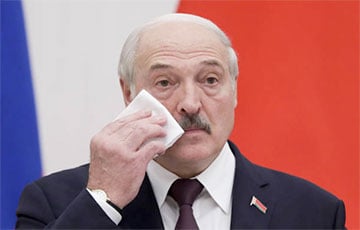 The dictator has 'feet of clay'.
Belarus may send divisions of the Iskander-M short-range ballistic missile systems transferred by Russia towards neighbouring Lithuania.
Yevhen Mahda, the director of the World Politics Institute, expressed the view to the Apostrophe news publisher.
According to him, Russian divisions of Iskander-M short-range ballistic missiles are already in Belarus, which the occupiers used to shell Ukrainian cities with missiles.
However, official Minsk may send deadly weapons against Lithuania when the Belarusian military takes control of the systems.
"At the same time, there are Iskanders in the Kaliningrad region, which is perceived as an element of Russian pressure on the Baltic countries. Lukashenka is deep inside the Russian disinformation paradigm, and the length of his leash is rather short. The Belarusian dictator is threatened by Russia: if he is not obedient, Moscow can deprive him of power even by holding elections, giving Belarusians the illusion of change," said Yevhen Mahda and compared Lukashenka to the wife of a jealous husband, who calls him every hour and at the same time tries to incite hostility with Ukraine.
The further escalation, according to the political scientist, directly depends on the position of Russia, which can undermine the regime of Aliaksandr Lukashenka, using the mobilization of Belarusian military citizens for its own purposes. Magda notes that Lukashenka has no more manoeuvre opportunities left after the presidential elections.
"Lukashenka's two options: simulating intense love for Russia or packing his bags to seek political asylum somewhere in the Emirates, let's say. Now Lukashenka has 'feet of clay', despite all his influence within the state," Mahda summed up in a commentary to the Apostrophe.