Kherson Region Partisans Cause Big Problems To Invaders
2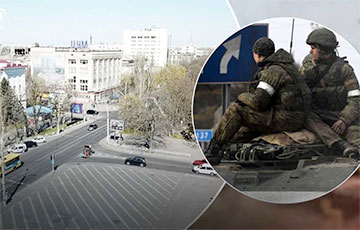 Unimaginable things can happen.
In the Kherson region, the invaders used their people from Russia to create the so-called "government" together with collaborators. This speaks of the enemy's distrust of the Ukrainians, who agreed to cooperate, and the growing partisan resistance.
Maryna Savchenko, a correspondent from Kherson, said this on air on Channel 24. Apparently, the Ukrainian resistance in the temporarily occupied territories creates problems for the invaders.
The journalist said that the enemy is trying to strengthen the illegal "government" with their people, in particular, from the Kaliningrad region.
"The collaborators can no longer hold this situation. The partisan movement, the resistance in the Kherson region didn't go anywhere. It is getting stronger every day," Savchenko said.
She added that there are few real residents of Kherson in the city, but the Russian military brought many people there from the Crimea and the "DPR".
"There are a lot of people who are not locals, they were brought here. And now it becomes clear what those queues for Russian passports were ... To create a "Russian" picture," the correspondent explained.
Because of this, as she said, "unimaginable things" can happen in the Kherson region now.