Occupiers Lose Entire Tank Company In Battles For Sloviansk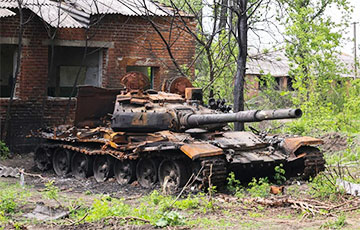 Their attempt to storm the city brought zero success.
The Armed Forces of Ukraine repelled an attempt by the occupiers to attack Sloviansk. At the same time, the Russians lost a tank company and more than two hundred servicemen.
This was stated by Advisor to the Head of the Office of the President of Ukraine Oleksiy Arestovich on the air of Feigin LIVE.
"Yesterday, our guys gave them a good, nice beating in Bohorodychne when the invaders were trying to advance. I am talking about the Izyum to Sloviansk frontline. They hit about 12 tanks, a whole tank company. In total, 35 tanks were reported to have been destroyed yesterday, I don't know whether to believe it or not, this is a little more than a tank battalion," he said.
According to the official, Ukrainian soldiers repulsed the attack of the Russian Armed Forces, as a result of the fighting, more than 200 invaders were killed.
"The Russians' attempt to storm brought them zero success. They tried to move and look at the potential of this movement," Arestovich specified.