Garpun Or ATACMS: What Could Hit Military Airfield Saki In Crimea
6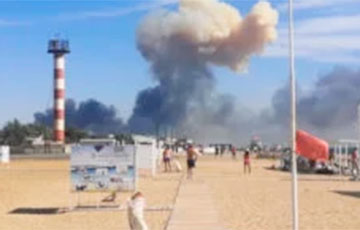 The military expert voiced several versions.
On August 9, there were explosions in the temporarily occupied Crimea. It caused a huge fire at the military airfield Saki in Novofedorivka. Military expert Oleg Zhdanov explains to Facts that the AFU could hit this target with Garpun or ATACMS systems.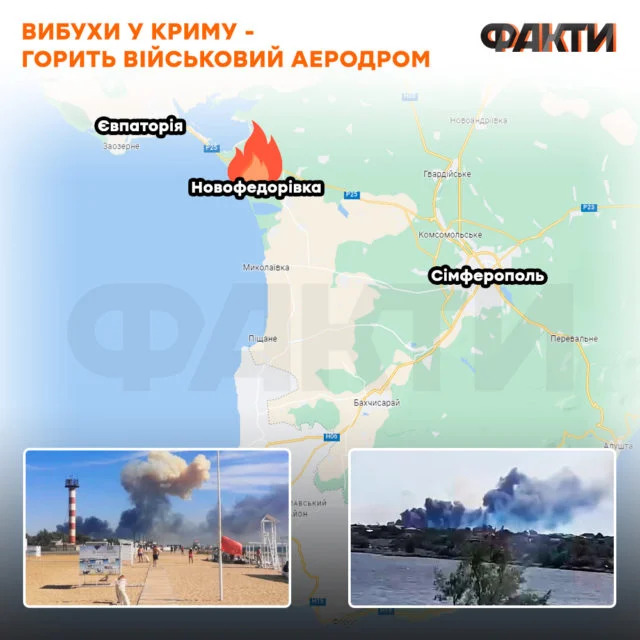 - It is clear we have hit the target. There can be several versions. The first one is the Garpun system, an anti-ship, that can hit ground targets. The second option is ATACMS. If one recalls the fourth Rammstein, minister Reznikov said the entire list of weapons subject to delivery would not be enumerated. It will be a bad surprise on the battlefield. It could be such an unpleasant surprise for the Russian troops.
He believes the Ukrainian defenders are fighting bravely, and will soon liberate Crimea. It will require more time, Zhdanov stated.
- Defeating an object on the territory of Crimea is a political, not a military task. We can bravely fight and liberate Ukrainian Crimea.
The military expert believes Russian experts can determine shells or missiles hit the military airfield Saki in Novofedorivka.
- When the shelling took place in Elenivka, they brought in fragments of HIMARS shells from another place on the second day, but they just forgot to wipe them off. They had rust on them. It obviously doesn't show up on rocket fragments within 24 hours. Let's see what they find and say. Even we will be interested to know what exactly hit them.