Ukrainian Authorities: Over 100 'Wagnerites', Deputies Of Prigozhin Died In Popasna
4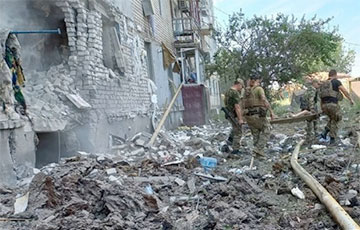 A powerful strike of MLRS HIMARS.
More than 100 members of a private military company were probably killed during the strike of the Armed Forces of Ukraine on the base of the "Wagnerites" in the occupied city of Popasna in the Luhansk region on August 14, Glavred writes.
Serhiy Haidai, the head of the Luhansk regional military administration, spoke about this on the air of the national telethon. He noted that he could not give more details yet.
According to him, if it turns out that there were more than a hundred dead, and they were mercenaries from the leadership, then this will not be news to the Ukrainian military.
At the same time, Haidai denied the information about the alleged liquidation of the curator of a private military company and "Putin's cook" Yevgeny Prigozhin at the base of the "Wagnerites". However, among the dead there are definitely his deputies.
"Unfortunately, most likely, as for the "cook" (Prigozhin – edit.) — we will not be pleased, but the deputies — yes, and the figure of more than 100 dead is correct," Haidai notes.