Railway Explosion: Rail Partisans Intensified Their Actions In Brest Region
28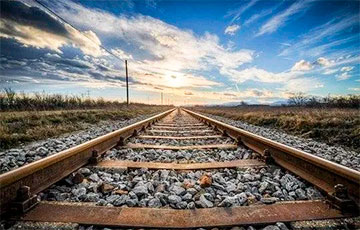 The Lukashists are panicking and looking for "saboteurs" among the local residents.
They are looking for "saboteurs" on the railway in the Belarusian town of Ianava. Human rights activists at the Viasna HRC report that this time, due to the alleged "sabotage", collective farmers are being checked on the railway, and they go to bars and gas stations.
"There are new unrests in the town of Ianava and the region: the police and riot police have been making mass "visits" to citizens for several days. The reason is the alleged explosion on the railway somewhere in the Brest region," the message reads.
Since canisters with coloured fuel, which is used on collective farms, were found near the place of sabotage, the security services visited gas stations, where they "lay people face down on the floor".
Then law enforcement officers started to check collective farms and farmers. The last known place where the security services were active was the dispersal of people from the Miod bar in Ivanava. It happened on the night of August 5-6. At two o'clock in the morning, when the bar was supposed to be closed, the riot police arrived there.
Those present were ordered to disperse, and those who did not agree were detained. It is known that a certain part continued their party at a gas station. Then the riot police came there: more detentions and reports.
Minsk security services also conducted detentions together with the local police.