Ukrainian Former Ambassador To Belarus Charged In Kyiv
11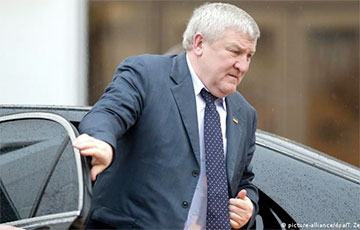 He is suspected of high treason.
The State Bureau of Investigation of Ukraine has brought charges against former Defence Minister and former Ukrainian Ambassador to Belarus Mykhaylo Yezhel for coordinating the Kharkiv agreements on the deployment of the Russian Black Sea Fleet in Crimea. This was reported by the agency's press service.
"The officers of the SSU reported that former Ukrainian Defence Minister Mykhaylo Yezhel is suspected of state treason," the state bureau said in a statement.
On April 21, 2010, the presidents of Ukraine and Russia signed in Kharkiv an agreement on the terms of the Russian Black Sea Fleet's stay in Crimea. According to these documents, the fleet's stay in Ukraine was extended from 2017 for 25 years.
The agency believes that by doing so, conditions were created for the Russian Black Sea Fleet to continue staying in Ukraine, which contributed to the build-up of military equipment and personnel of the Russian Armed Forces.
Mykhaylo Yezhel served as Ukraine's defence minister from 2010 to 2012. He was subsequently appointed Ukraine's ambassador to Belarus and served in that position until May 2015. Yezhel himself has been living in Belarus as a private person since his dismissal from the ambassadorial post. He was granted refugee status in Belarus in 2018.