Panic In Crimea: Russians Trying To Leave Peninsula
72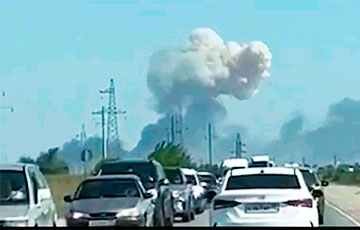 There have been traffic jams on the way out of the peninsula.
In Novofedirivka, on the territory of the temporarily occupied Crimea, explosions were heard near the Russian military airfield.
Russian publics publish videos with traffic jams, they write that people are leaving the peninsula.
In the opposite direction, ambulances and fire trucks are going.