Human Rights Defender Nasta Loika Not Released After 15 Days Of Arrest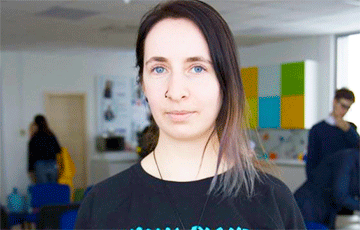 Her current whereabouts are unknown.
Human rights activist Nasta Loika has not been released after 15 days of administrative arrest. Her whereabouts are unknown, human rights activists from Human Constanta report.
Lawyers and relatives are not able to find out the whereabouts of Nasta Loika, who was supposed to have been released on September 21, after 15 days of arrest. The care packages for Nasta and other administratively arrested people are not taken at Akrestsina.
All this time she has been without personal hygiene products and warm clothes, human rights activists report.
We remind that human rights defender Nasta Loika was detained on September 6 after the verdict in the "Case of Ten" was pronounced. More than 10 people were detained along with her: some friends and relatives of the convicts, as well as representatives of the diplomatic corps. Later they were released, but Nasta Loika and Daniil Kasheuski, a friend of Aliaksei Halouka, convicted to 12 years, were sentenced to days of arrest.